Main Content
"Creative" isn't what we do. It's who we are. As a pillar of our "Engineered for Awesome" approach, we synthesize a thrillseeker's exuberance with a wide palette of solution-oriented best practices that inspire creative output to raise eyebrows and inspire action. This approach, equal parts fiery imagination and relentless discipline, turns real business problems into innovative solutions across all media.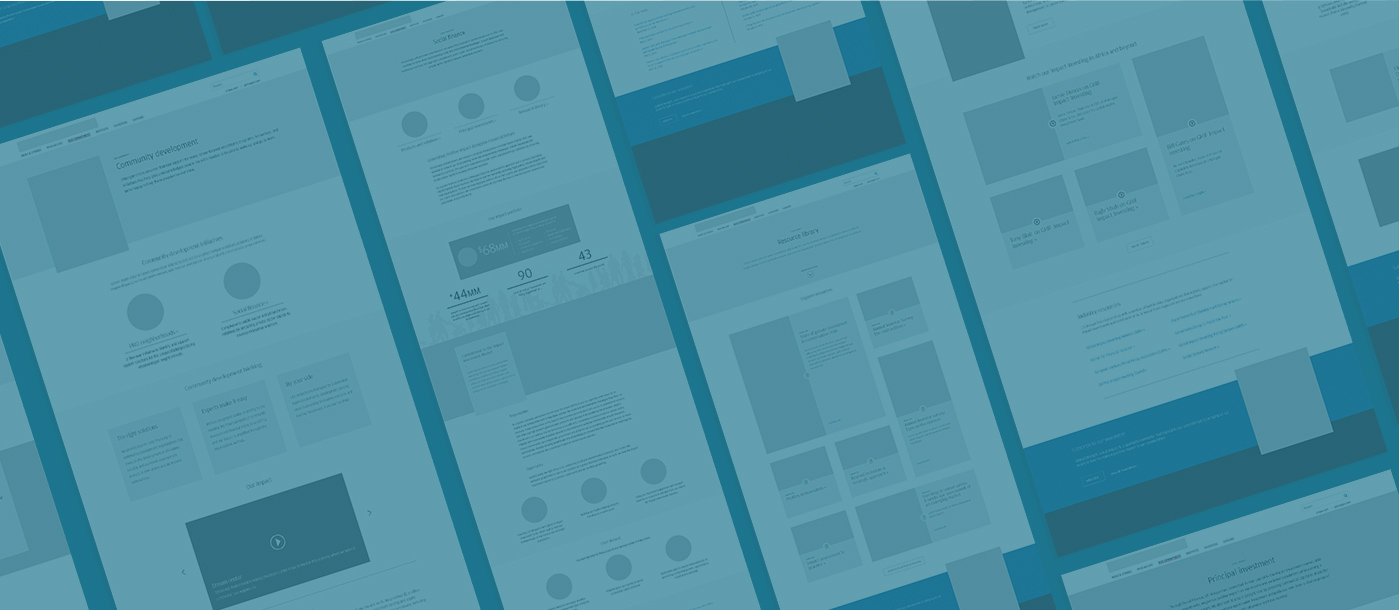 Our approach to creative
Before we devise a solution, we analyze the problem from every angle—communication, art, technology, methodology—and we talk about it. A lot. We spitball, wonder, laugh, refine, even argue this idea over that one. And then we get to work engineering a solution that is practical, but daring and bold, as well. Ad icon, Lee Clow, once observed, "Few things guarantee failure like the safe option." We agree, and then some.
---
Web Design & Development
You probably expect Millennium to have hot web design and front-end development chops—and you'd be right. Sure, portions of the web have been democratized and commoditized, but we're not some mom-and-pop operation that can make your logo spin. We create big solutions for big clients like global financial institutions and international CPG brands. We help enterprise companies, product-level clients and partner agencies achieve everything they can from their web presence by crafting engaging experiences that look and work awesome on any device.
Responsive Web Application Design
Front-End Development & Visual Design
ADA Compliancy & Accessible Development
Motion Graphics & Video
---
Branding
A brand is way more than a logo on the corner of the page. It's a solemn promise a corporation makes to its customers, and a full-throated articulation of that corporation's best-self. That's precisely why we obsess about helping you craft yours—because once a customer falls in love with your brand, settling for anything less than your best-self will never do.
Strategy & Planning
Brand Positioning
Identity Development & Design
Communication & Media Planning
Consumer Research
Journey/Story Development
---
UX Design
We believe that great design translates to a superior user experience. Whether that experience is on a smartphone, laptop, in a grocery aisle, or on television, we create compelling, solution-oriented design that always hits the mark. And when that digital user experience translates to real, human interaction we get all tingly inside. Really tingly. Probably more tingly than we ought to admit to, but, hey, that's how we roll.
Information Architecture, UX & UI
User Experience Testing
Prototype & Persona Development
---
Accessibility
You love your users. So do we—all of them. So whether they do their best listening with their eyes, or their best reading with their ears, or engage all kinds of experiences differently than most people, we're designing for them. We build every website, every video, every PDF, for every one of your users. That's ADA-compliance, and we do it. We AAA do it, in fact.
WCAG 2.0 compliance
A, AA, AAA remediation levels
Automated and manual UI testing and remediation
ADA compliant PDF creation
Video alternative audio, closed captioning, and transcripts
---
Advertising & Marketing
We develop world-class, strategy-driven advertising that is engineered to reach audiences everywhere it matters most to them, via traditional or digital media, or both. Adept at blending all efforts into on-brand communications, our award-winning staff is driven to push the messaging envelope every time out. Our results speak for themselves.
Integrated Campaign Development
Broadcast, Print & Digital
Email Marketing
Competitive Review & Analysis
---
App Design & Development
Mobile apps—on phones, wearables, and in all kind of interesting personal thingamajigs these days—do more than provide rudimentary brand interaction. Apps provide a high degree of engagement that can capture and enrapture your users with a customized experience anywhere they are. (Probably why we've become so damn good at creating them).
iOS
Android
WatchOS
API integration
Progressive Web Apps (PWA)
---
Promotional Marketing
We've been deep in the promotional activation space for more than two decades, across categories such as financial, CPG, technology and more. Our expertise is so much broader than run-of-the-mill instant wins, sweepstakes, and the like. Our integrated approach adds engagement layers all over the place, online and offline, to create entire experiences. From QR code engagement to pasta sculptures, yeah … we've done it all.
Contests
Sweepstakes
UGC
Event-based Promotions
Reporting and Forensic Analytics
---
Social Media / Search Marketing
For a company that resides so comfortably in the digital space, social media has been an obvious and natural extension of our core expertise. But we're not just professional experts—we live in this world. Far beyond churning out interesting content, we are on top of constantly changing algorithms and policies that make our Facebook, Twitter, Instagram, and Pinterest campaigns more effective and engaging, with maximum reach.
Social Media Campaigns
Community Management
Search Marketing
---
Video Production
"Video" has long since transcended the :30 broadcast spot. Nowadays it can mean anything from specialized web content to trade show loops, event promotion, corporate training, long-form branded documentaries, intra-corporate communications, you name it. Hey, if you've got $2 million and a team of Clydesdales, we'll be happy to rock your next Super Bowl :30—but we can deliver world class video production for much less, no matter the application.
Web and Broadcast Video Production
On-location Shoots
Post Production
Deep Thoughts

Chuck Killorin

Users don't care about your carefully crafted content.
Performing UX testing is always an eye opening experience. In a recent test we were looking for feedback on the responsive homepage…

read the article