Main Content
Our Work - Prince PastaRekindling the love between the brand and Beantown
For generation upon generation, ask any Bostonian and they'll tell you that Wednesday is Prince Spaghetti Day.
For 100 years, the pasta brand founded in Boston—at 92 Prince Street—has been a dinnertime staple in Northeastern households. That tradition, however, was not converting into sales.
In fact, the brand's share had fallen precipitously and was perilously close to going right under the table.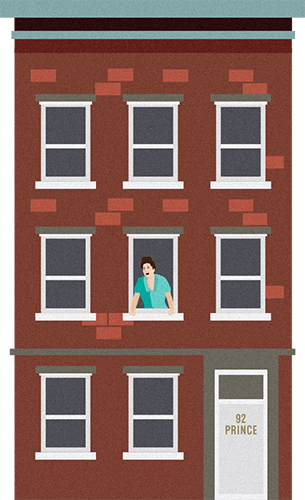 Bringing the awesome
Prince and Millennium set out to rekindle the languishing love affair between the brand and its beloved Beantown.
The centerpiece of the campaign was a new tv spot updating the iconic 1969 ad featuring young Anthony, racing home through the streets of Boston's North End to the beckoning voice of his mother.
Airing for over a decade, the spot had become a nostalgic touchstone for Boston family life and for its ubiquitous "Wednesday is Prince Spaghetti Day" refrain.
While tvs across the region pitched woo with a modern recreation of the classic spot—with the original, black-and-white Anthony digitally inserted into modern-day, technicolor Boston—the century old love story between Prince and Boston was being brought to life in multi-disciplinary glory throughout the city.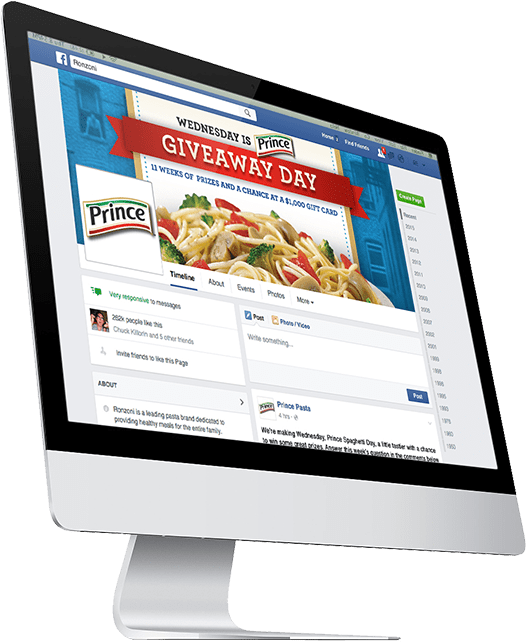 Prince food trucks, serving all of the regions cherished favorites, crisscrossed the city for spontaneous, pop-up tastings.
Each Prince Spaghetti Wednesday was punctuated with in-store activities, sweepstakes drawings and online promotions to bring back that loving feeling. And, finally, Boston's Mayor renewed the vows by officially declaring Wednesday to be Prince Spaghetti Day.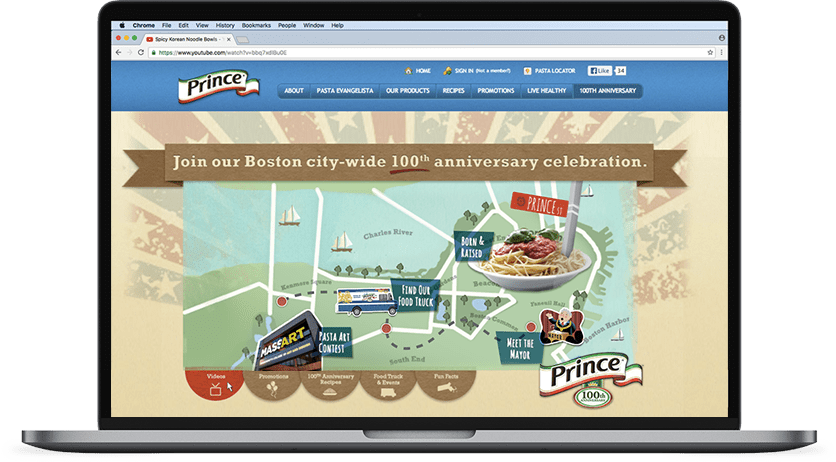 Students at the Massachusetts Art Institute brought Boston landmarks to life using Prince pasta as their medium.
Not only did Boston embrace Prince in their hearts, they embraced them in the grocery aisle. The rekindled romance boosted the brand's velocity by an extraordinary 26.7%.
An awesome ending for a perfect pair.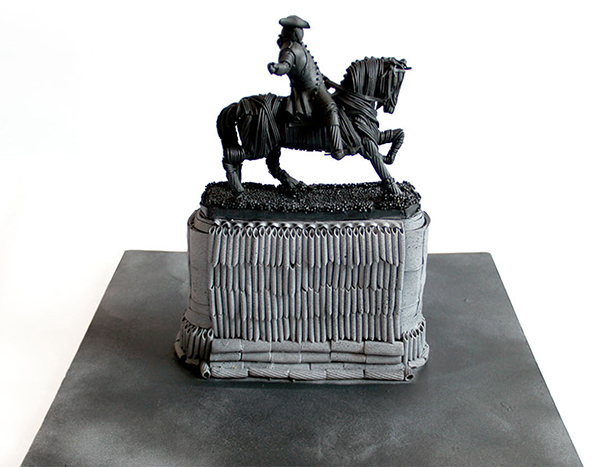 Results of the PPC Campaign
$0.40
Average cost per click