Main Content
We doManaged Hosting, Security + Privacy
Our philosophy
Brand reputation, site reliability and vigilant security comprise every solution we offer, because in our world there's simply no other option. By combining software security, software quality, and managed application hosting/cloud security together, we create awesome "built-in" website solution integrity.
Here's how: Create a central focal point while offering risk management that offers comprehensive digital solutions for all your creative, application development, hosting, quality assurance testing, and regulatory/legal/risk compliance.
Risk management cycle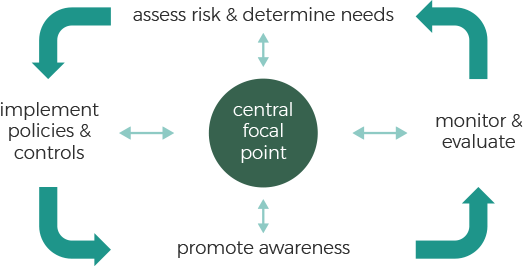 view text version

of infographic

Why clients come to us
The short answer is: well, long, actually. Not all marketing agencies have the ability to seamlessly integrate myriad technologies. Consider how complex it can be to juggle all the detailed, multiple layers necessary to deliver scalable, secure and reliable solutions that also address legal, compliance, and security concerns. We excel on the development end while instituting processes that mitigate risk for our clients. And they love us for it.

So, who are "they?" Our clients are interested in leveraging private hosting cloud solutions and/or migration to a cloud-based hosting solution such as Amazon, Azure, etc. but need a digital architect to design, manage, and provide ongoing oversight and supervision of all security services. The same customer often has requirements for "digital presence," meaning promotional, e-commerce or brand support sites.

Our ideal client insists that all digital solutions can be reliably trusted, can scale, can protect their most sensitive data, are easy to deploy, and deliver a 365-day 24/7 commitment to site functionality and access. We have the ability to customize just about any scenario, whether it's a simple one- or two-page site, to massively complex web content with high-bandwidth / PII sensitive data, and/or content such as e-commerce transactions and/or real-time live video broadcasting.
Our history
From the beginning, Millennium has been careful to not pigeonhole ourselves into any one specific kind of managed hosting provider. For twenty years, our focus has been delivering integrated managed hosting services that play nice with our disparate marketing solutions. In our experience, everything has to play nice together, which means application development and marketing considerations must dovetail seamlessly with the underlying technologies that make our wholistic solutions work, as well as be accurately measured.

Originally, we got in the managed hosting game for ourselves when we realized that inheriting our customers' existing less-than-optimal hosting solutions prevented us from delivering solutions of the high quality we insist upon. Especially when it came to making timely updates that didn't create more problems than they solved.

Many of our customers had previously experienced highly visible data breaches and/or complete blackouts of their digital presence, which made us realize that our clients' technology presence was every bit as critical as their marketing and branding. With that understanding, managed hosting became a integral necessity in our repertoire, which now spans end-to-end.
What Sets Millennium Apart From Other Digital Agencies
We understand the intricacies and dynamics of the industry, as well as the complexities of cybersecurity, secure hosting, and meeting compliance for WCAG, HIPAA, PCI, SOX, and promotional law for nearly any organization, large or small. Businesses that require demonstrable and auditable cybersecurity to be baked into their hosting solutions in a hassle-free, competent way have us on speed-dial because we can point to a 20+ year track record of proven results.

Like what you've seen? Drop us a line or send an email.
Our Process
Over the years, we've broken our process down to a system. 1. We evaluate threats. 2. We build systems that eliminate or mitigate those threats. 3. We monitor and measure results. Thus helping our customers avoid ongoing persistent threats that might potentially damage brand reputation.
Identify Threats and Evaluate Potential Damage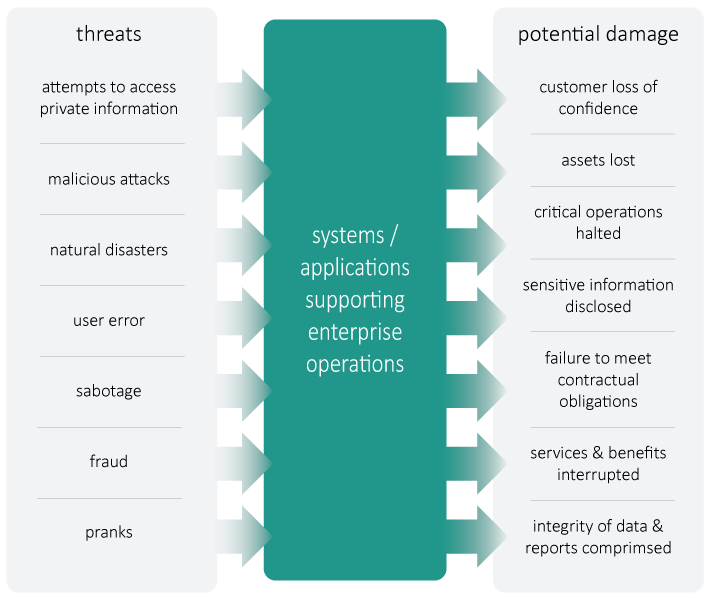 view text version

of infographic
Security Hardening
We perform these services by employing multi-layered proven processes and tools that are influenced by NIST, COBIT, ITIL, BSIMM, TOGAF and other critical information standards, frameworks, and studies that inform our "best practices" approach.
Regulation and Standards Compliance
Millennium's use of date loss technologies protects sensitive PII data across multiple regulations and standards, no matter what state PII data resides in.
Our tools
There's a lot that goes into providing quality managed services and we work with many trusted partners to help us.
Managed applications & cybersecurity
• App compliance
• App security testing
• DAST & SAST
• Email security
• Ethical hacking
• Firewall tuning
• HIPAA
• Identity management
• Malware defense
• OWASP
• PCI compliance
• Ransomware defense
• Reputation defense
• Threat defense
• Threat scanning
• WAF tuning
• Web filtering
Managed desktop, network, & infrastructure
• App content management
• Domain management
• Emergency & incident Response
• IT consulting
• Mobile Device content
• NOC monitoring
• Patch management
• Platform hardening
• Server & PC support
• Strategic planning
• Unified communications
• Virtualization management
• VPN & VDI
• WAN & LAN
Managed hosting & cloud services
• Managed services
• Dedicated solutions
• DaaS, IaaS, PaaS, & DRaaS
• DevOps
• AWS cloud & Azure cloud
• Cloud management
• Colocation
• Private, Public, & Hybrid centers
• SOC1/SOC2
• Tier-4 data centers
Sandboxes we play in
CPG
Financial
Legal
Manufacturing
Medical
---
Companies we play well with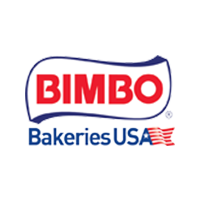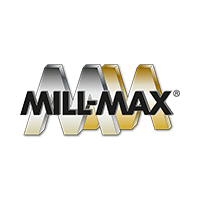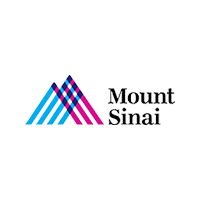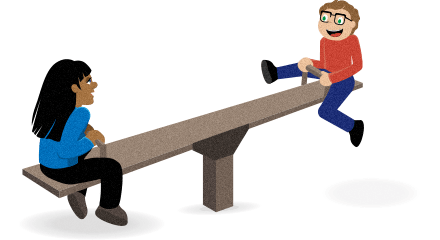 We play well with other agencies too
Because we are well-versed in marketing, branding, design and strategy we speak agency-speak—we understand why certain creative decisions are made. That means that Millennium can offer compliant, secure, managed hosting solutions that enhance your Creative, not hamper it. We enjoy working with many agencies behind-the-scenes providing guidance on compliancy and security throughout the their creative process—effectively managing risk from start to finish, more them and their clients. (We call that a "Win, Win.")
let's chat