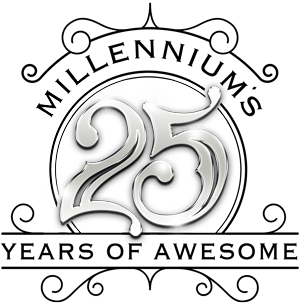 Profile

Who is Royston Mundt?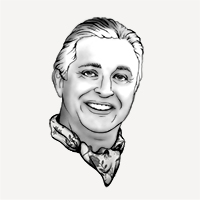 Royston Mundt wasn't always the polished, erudite beacon of awesomeness we know him as today. Similar to Millennium's scrappy backstory, Royston, too, had his share of challenges and triumphs over the years. Reared on the mean streets of Muttontown, Long Island, the progeny of a door-to-door encyclopedia salesperson and a Fotomat print specialist, Royston learned about obsolescence the hard way. Wanting to distinguish himself from the pack, even during his formative years in high school, Royston gained some measure of fame when he invented the "convertible ascot," a fashion accessory inspired by his favorite tv program that functioned as an ascot, scarf, hairband, cape, and large-breed dog leash. Alas, sales flagged when the world proved unready for the "Convascot," and fame dissipated.
After his parents perished in a freak gardening accident, Royston was placed in foster care, eventually adopted by, ironically, the Foster family, who imbued Royston with a fascination for travel and culture. On a holiday in Morocco, Royston met his cousin (second runner-up for The Most Interesting Man in the World), Marrakech, who furthered his interest in world cultures, as well as smart hair styling, and Royston was hooked.
He traveled the world spending a maximum of three weeks at no less than 65 Universities along the way, enrolling in aggressive night classes while working multiple day jobs in order to ingratiate himself as a "man of the people." When it became obvious that he'd need larger walls for 65 diplomas, he decided to move stateside once again, settling in the Bay area, where he rubbed elbows and drank soy mocha frappe latte chinos with the early adopter and entrepreneur set, for whom he developed an instant affinity.
Later, it was none other than Millennium's own Pat Macri, who made Royston's acquaintance hobnobbing on Fire Island one summer evening. There they struck up an instant friendship based on their mutual love of music, "the coming thing," general awesomeness, and liberal amounts of scotch. It was over a glass of Glenmorangie Pride that Royston finally agreed to become spokesperson for Millennium's 25th Anniversary celebration: 25 Years of Awesome.