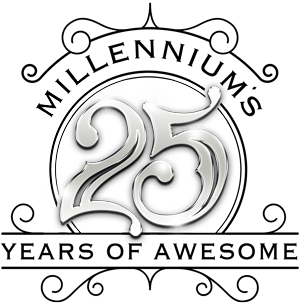 Pat Macri Remembers, Chapter 1

The Conceptual Years: 1988-1991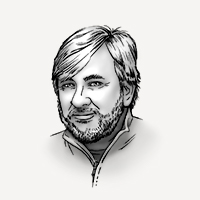 Before Millennium came into existence, the concept of creating a digital agency was the brainchild of me and a friend from my college years. From 1988 through 1991 we conceptualized a company that could enhance traditional consumer marketing outreach by delivering content and messaging through an interactive medium.
As our discussions continued, we agreed this company needed a futuristic name that would embody this forthcoming digital transformation. It was then that we decided it should be named after the vessel that 'made the Kessel Run in less than 12 parsecs."
Developing a transformational company was an exciting concept, but as each of us were newly married and currently working for other companies, we decided to devote more R&D time to prove out this business concept. So as the interactive buzz began to resonate throughout the business landscape, we endeavored to do just that and spent our nights and weekends over the course of the next 2 years proving out our concept.
During this period, I began to create my first interactive multi-media presentations as test cases. As there were no formal tools or programs to do this at that time I had to truly innovate a solution. I started by taking digital photos with Sony's just released ProMavica Camera. However, I needed to develop a playback system. My solution was to MacGyver a digital still store device coupled to an Amiga computer, to launch and control the presentation.
It just so happens that I was producing an Awards show for the advertising community at that time and I decided to use this opportunity to prove out my test case in front of 600 people. My approach was simple. During the cocktail hour I took digital stills of the attendees toasting to the camera. Then while they were filing into the theater, I dropped my digital disc into the still store device.
When the curtain went up, I hit 'GO" on the Amiga computer and watched from backstage as jaws dropped in the audience. Up on the screen were the images of those very same people I shot less than 30 minutes before. As the announcer decreed, 'tonight you are part of the state-of-the-art!", It was then we all realized how effective this new interactive medium could be. And I realized my friend and I were onto something bigger.
See Pat Macri Remembers Part 2